Battle Cruiser Force
From The Dreadnought Project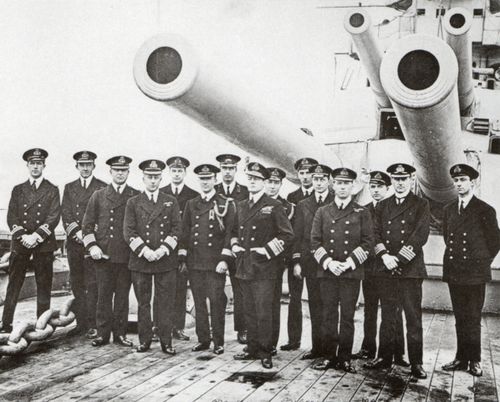 The Admiralty ordered the formation of the Battle Cruiser Fleet on 11 February, 1915.[1]
It was very similar to a more diverse predecessor known as Cruiser Force A.
The formation was renamed the Battle Cruiser Force on 29 November, 1916.[2] It ceased to exist on 7 April, 1919.[3]
Friction
When Beatty tried to get his Secretary, Frank T. Spickernell, promoted to the rank of Paymaster in 1915, the Second Sea Lord, Sir Frederick T. Hamilton, sarcastically noted in a letter to the Chief of Staff, Henry F. Oliver, "all I know of him is that he wants to be promoted over the heads of his top mates because he belongs to the redoubtable B.C.F."[4]
Vice-Admirals Commanding
Dates of appointment given:
Chiefs of Staff
See Also
Footnotes
Bibliography